Happy clients make me feel great. There is nothing better than delivering a painting by hand and helping the client hang it. Witnessing the joy on their face is priceless. That's what happened when I dropped off a portrait I had done of Mark Brownlee.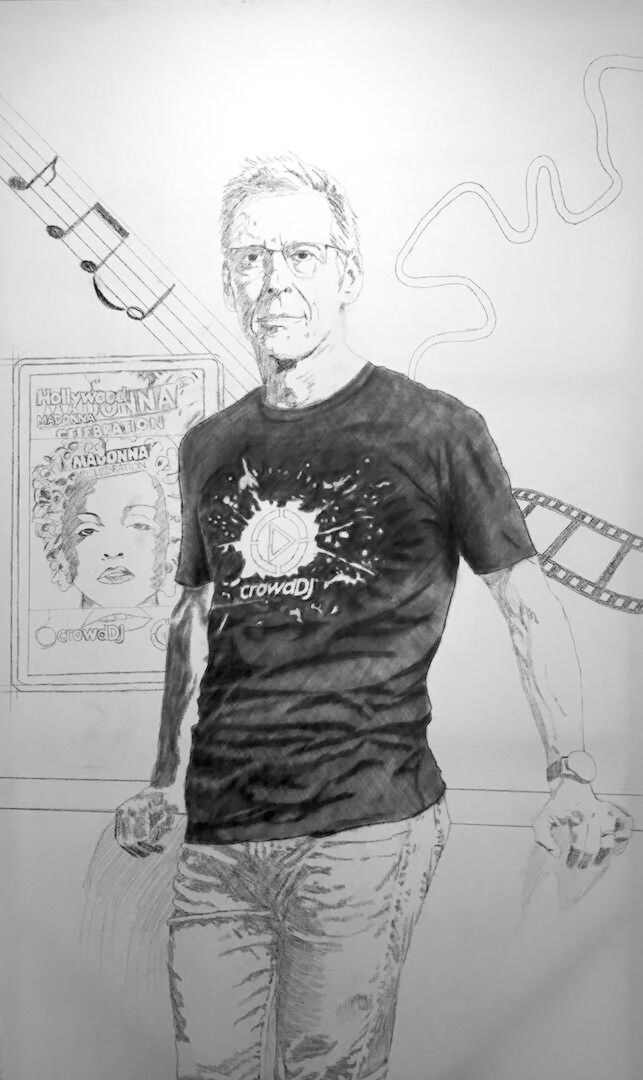 Progress one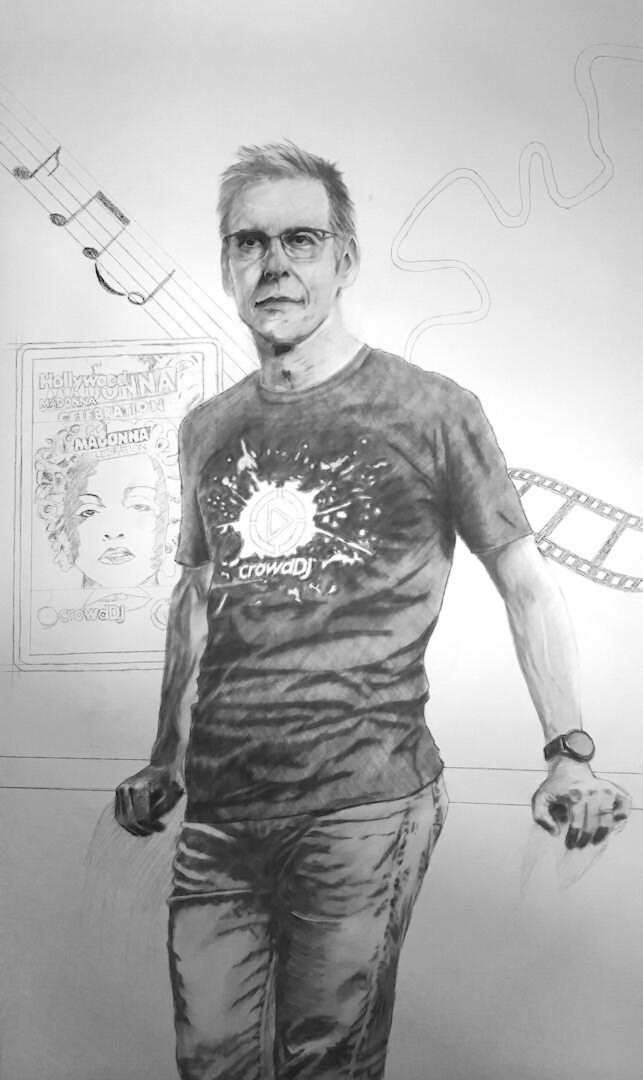 Progress two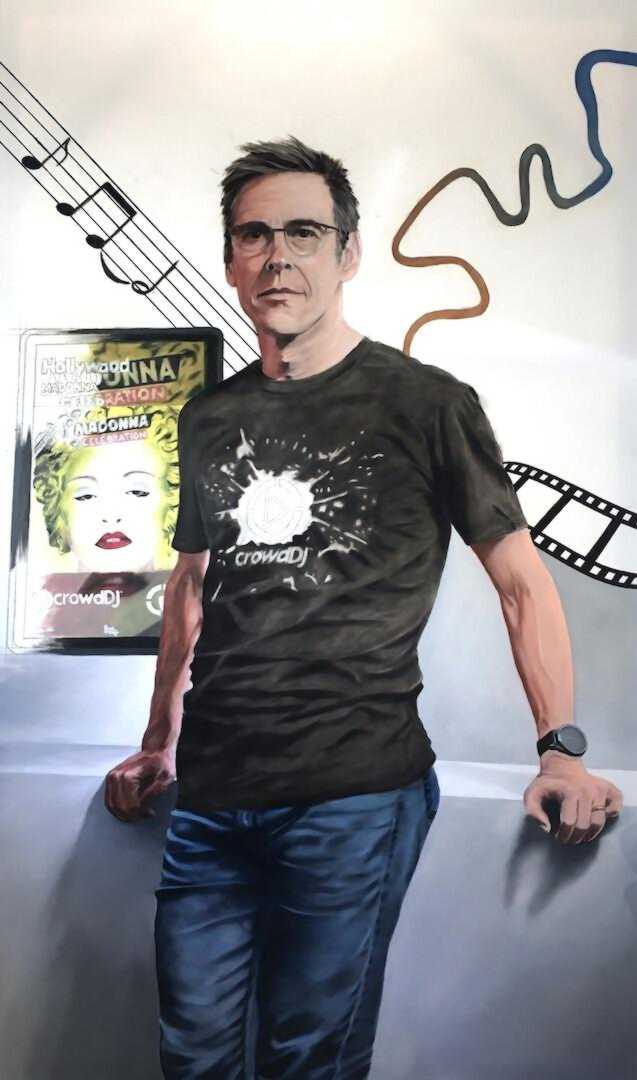 Progress three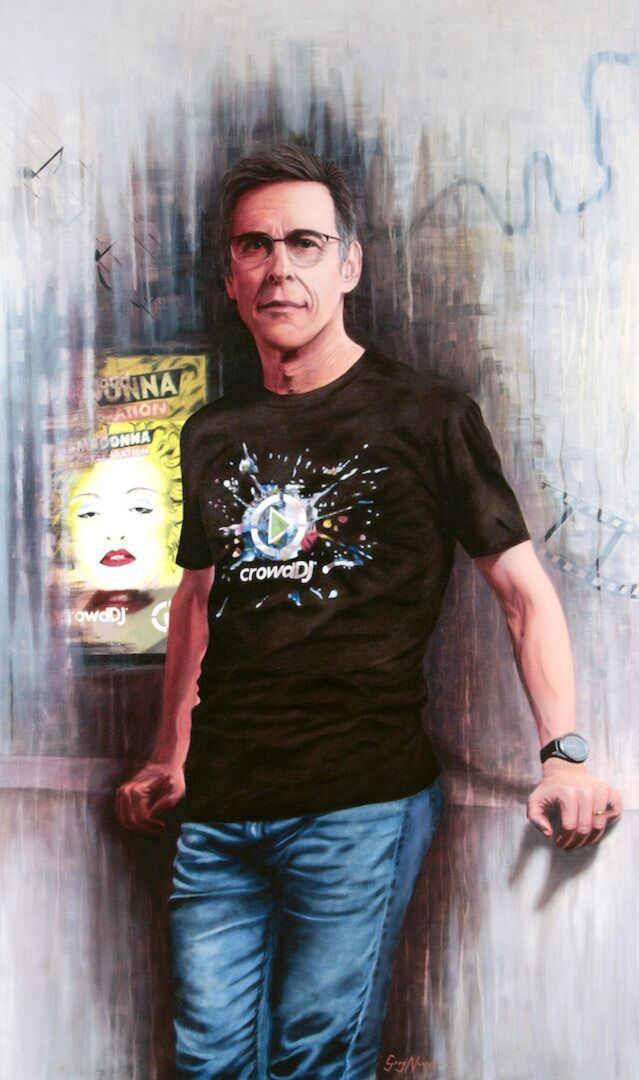 Finished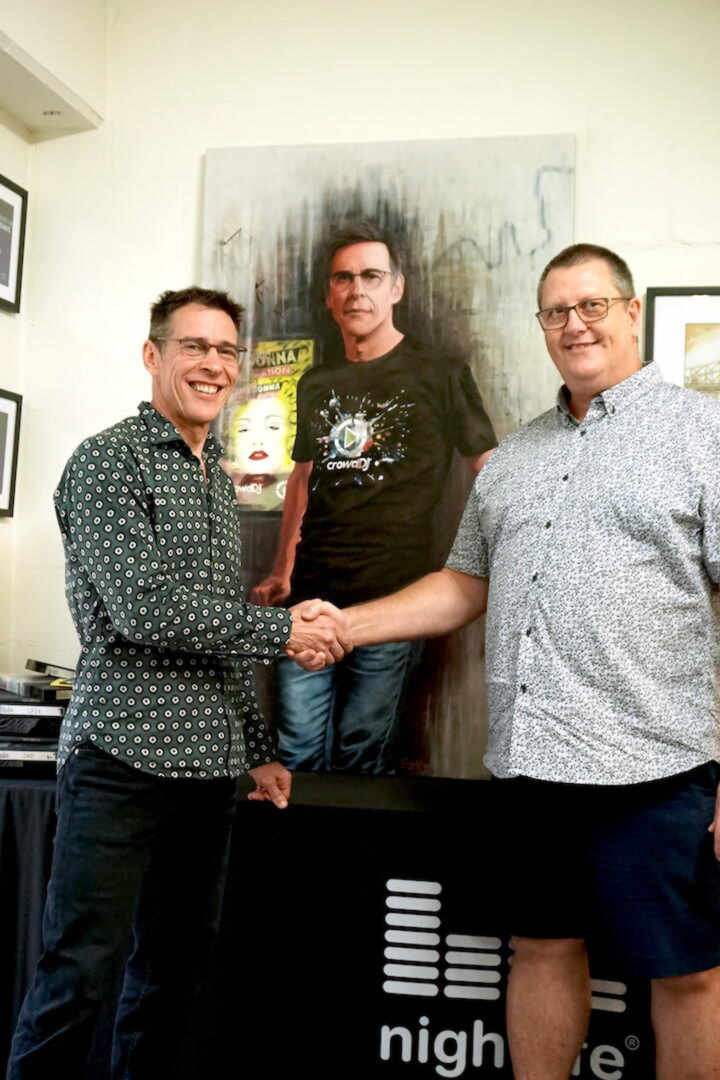 Mark taking delivery of his portrait
ABOUT MARK BROWNLEE
A music lover, entrepreneur and innovator, Mark Brownlee, is the Co-Founder and Managing Director of Nightlife Music. He and his mate, Tim de Souza, started Nightlife back in 1989. Together they developed Australia's first music and video jukebox. Since then business has grown significantly and introduced new and innovative ways for people to enjoy music videos in public places. Mark is passionate about copyright protection for recording artists as well as ensuring music played in venues enhances the customer experience.
THE PORTRAIT
Earlier in the year I submitted the painting into the Brisbane Portrait Prize. I missed out on making the shortlist but Mark was so impressed with the portrait he had to buy it.
To enter the portrait prize, the subject and the artist needed to have a connection to Brisbane. Given Mark's business acumen, innovation mindset and focus on an artistic genre I thought he would make the perfect subject for my painting.
Now the painting has found a perfect home as the centre piece in the Nightlife museum at their head office in Brisbane. The museum is a celebration and recognition of the growth of Nightlife and Mark, and their journey over the years.
It is happy clients like Mark that spur me on and want to create more and more art.
COMMISSIONS
If you are interested in having a portrait done of yourself or a loved one or any other type of painting, I'd love to hear from you so we can discuss what's possible. Just send me your details in my contact form and I will reply promptly.